Liddicoat Butchers - worth making a special trip for!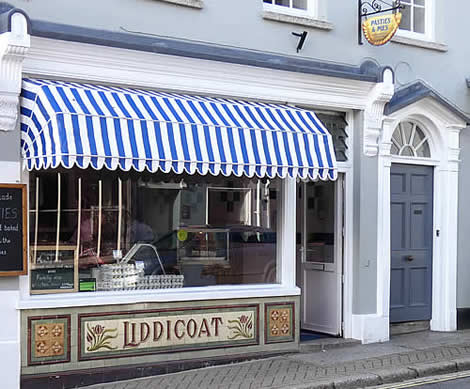 Beef, pork, lamb, venison, poultry
Liddicoat Butchers is a traditional butchers with all our beef, pork, lamb and venison sourced in Cornwall. All our beef is aged to enhance flavour and tenderness.
Our extensive range of whole poultry – free range and barn reared chickens and free range ducks - are sourced from Devon, Cornwall and Somerset. When in season, we stock pheasants, partridges, pigeon and quail. We also sell locally sourced fresh fish frozen.
Bring on the BBQ!
We sell a wide range of BBQ food including kebabs, koftas, marinaded chicken breasts, marinaded pork and lamb steaks, chicken wings and pork ribs.
We make all our own sausages – pork, pork and leek, pork cumberland with sage, game sausages (seasonal) and hogs pudding. We also make gluten free sausages.
We sell dry cured smoked and unsmoked Cornish bacon. Our burgers made on the premises are incredibly popular and include beef steak, chicken, lamb and mint, pork and apple and vension (seasonal). You will also find Stornaway black pudding in the counter.
The traditional Cornish Pasty
Our famous traditional steak pasties are sold from the shop, both cooked and frozen. They are made and baked daily in the commercial kitchen at the rear of the shop. All of the ingredients are locally sourced and are of the highest quality. Our frozen pasties to bake at home are immensely popular. Our frozen range of pasties include cheese and onion and these can also be cooked to order.